The UK's Number 1 Motivational Genealogy Speaker
Kirsty is the only genealogist with a High Street office presence in the UK, as well as being one of the leading speakers on business and genealogy. A gifted and inspirational educator, Kirsty left her previous career to follow her dream of being an international family historian and heir tracer. She soon became known as an international 'Rockstar' speaker, travelling the world to share her knowledge with others and motivate people with her energetic and vibrant lectures.
Kirsty is in demand. Her business is fascinating and her lectures mesmerising. If you are looking for a motivating, humorous speaker for your event, look no further.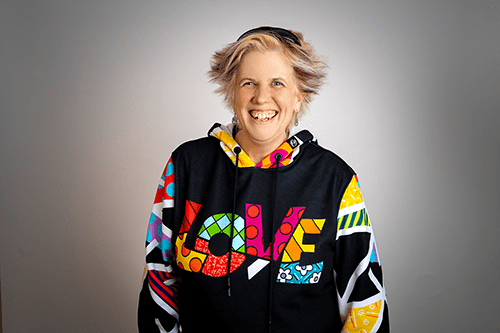 We so enjoyed our online webinar hour with you. Can't thank you enough! We were so pleased when several members who live away commented that they never thought they'd be able to join in on a Sudbury Branch meeting! Loads of great comments from the attendees on your presentation. As always your energetic, infectious personality makes for fun while learning more about genealogy & research.

I have seen you lecture on various 'stages' both online and in person in Canada since we first met when you were a keynote speaker at an Ontario Ancestors Conference in Barrie. I never miss a chance to hear you speak!